Learn a little Russian everyday with the free Russian Word of the Day Widget. Check back daily for more vocabulary!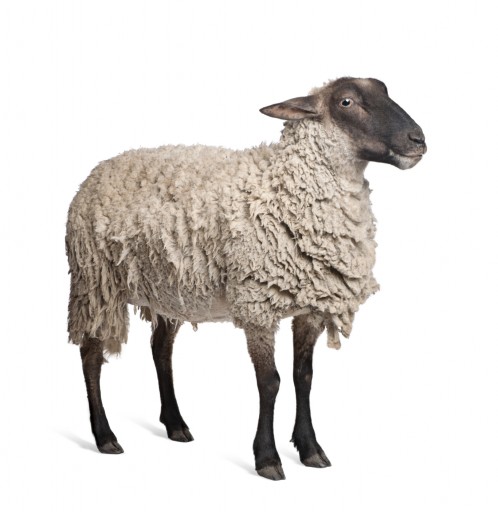 Люди во всем мире стригут овец, чтобы получить шерсть.
Lyudi vo vsyom mire strigut ovets, chtoby poluchit' sherst'.
People around the world shear sheep to get wool.

Овцы выращиваются для еды и для шерсти.
Ovtsy vyraschivayutsya dlya yedy i dlya shersti.
Sheep are raised for food and for wool.

Баранина - это мясо от овцы возрастом два года или старше.
Baranina - eto myaso ot ovtsy vozrastom dva goda ili starshe.
Mutton is sheep meat from a sheep two years or older.

Мы погладили овцу и коз сегодня в зоопарке домашних животных.
My pogladili ovtsu i koz segodnya v zooparkye domashnih zhivotnyh.
We pet sheep and goats today at the petting zoo.

Овца стоит на пастбище.
Ovtsa stoit na pastbische.
The sheep is standing in the field.

Овца ест зеленую траву.
Ovtsa yest zelyonuyu travu.
The sheep is eating the green grass.

Фермер стрижёт овцу.
Fermer strizhot ovtsu.
The farmer is shearing the sheep.

стрижка овец
strizhka ovets
sheep shearing

пастух овец
pastuh ovets
sheep herder

овца на пастбище
ovtsa na pastbische
sheep in the field


Own a blog or website? Share free language content with your readers with the Russian Word of the Day with Audio Widget. Click here for instructions on how to embed and customize this free widget!